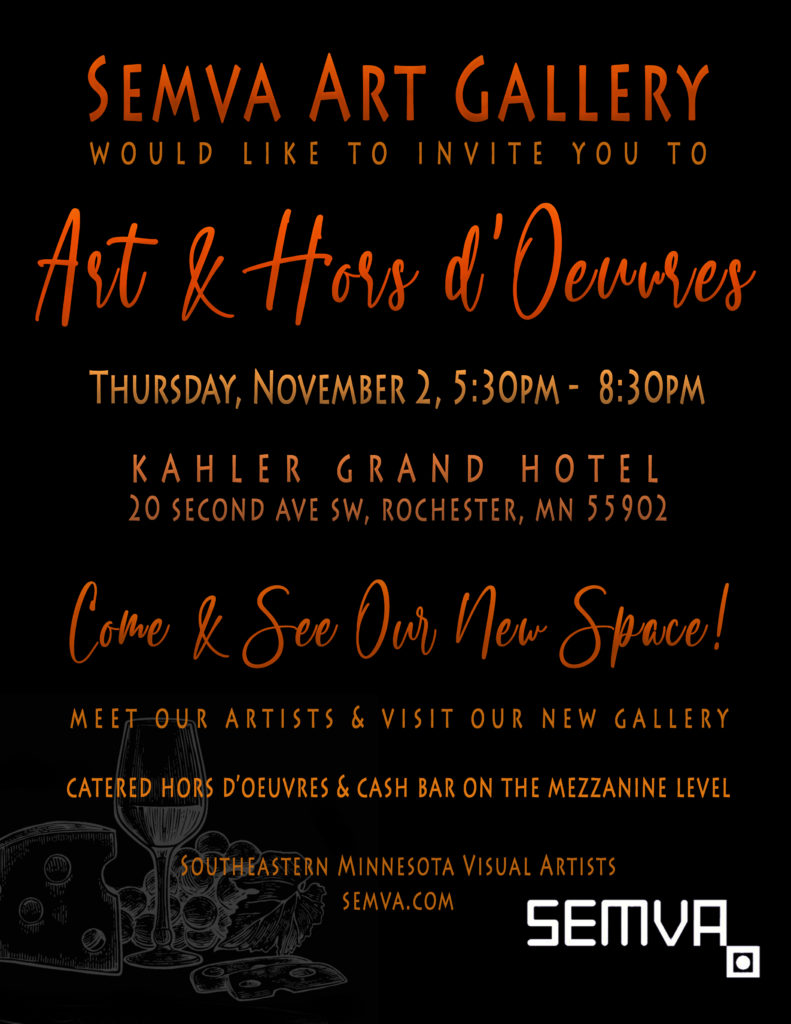 SEMVA Opens a New Gallery Space in October off the lobby of the Grand Kahler Hotel!
Some SEMVA artists involved in the 20th Annual
Nature Art Show at Quarry Hill Nature Center
Ten artists inspired by nature! You'll see pottery, jewelry, paintings, photography, glass, woodworking and more. Admission is free and ten percent of all sales are donated to the Friends of Quarry Hill in support of nature education programs. Meet the artists and hear how they have been inspired by nature to create their art.
Get the latest news about the show and see artist profiles on Facebook at https://www.facebook.com/NatureArtShowAtQuarryHill/
________________________________________________________________________________________________________________
SEMVA Artists present The Minnesota Driftless Area in art!
at the Kahler Grand Hotel, mezzanine level.
The Driftless Area is a large geological region in Minnesota, Wisconsin, northwestern Illinois, and northeastern Iowa that was never glaciated. It is known for rolling hills, exposed rock, and karst landscape which produces caves, ridges, towers, fissures and sinkholes.
SEMVA artists will explain the Driftless geology, landscapes and wildlife in the area while showing their artwork related to this unique region of America. Refreshments will be served.
SEMVA Gallery is a finalist for Best Art Gallery in Rochester 2022
Best of the Best 2022 – Post Bulletin | Rochester Minnesota news, weather, sports