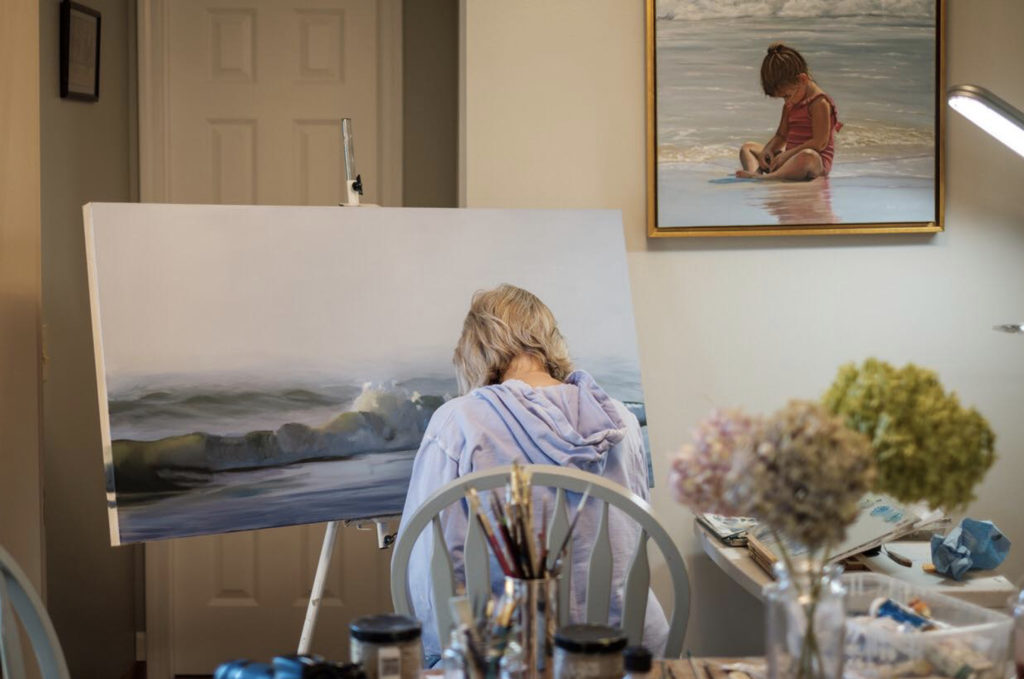 Ann Riggott
Riggott Studio of Fine Art
Ann is a traditional realist painter who lives and works in Rochester, Minnesota. Although she had dabbled in the arts as a teen and young adult, she is basically a self-taught artist who began painting seriously in 1989. While spending a year in the south of England in 1988, she was both moved and inspired by the works of many great artists, especially Mary Cassatt, an American Impressionist painter of the late 1800s.
Ann states "My art is an important form of communication for me. It can express who I am and how I see the world in all it's beauty and fallen-ness. I believe my ability to paint is a gift that God, the true creator of all things, has given me and I feel both humbled and blessed that I can have the opportunity to use that gift, hopefully, in a way that pleases Him."
Primarily a figurative artist using oils in a more traditional realist style, Ann has explored several other styles and subjects including reflective objects, ocean waves and birds. Her favorite subject matter, however, are children exploring and interacting with their everyday world.
Ann has exhibited throughout SE Minnesota and the Twin Cities, and has won many awards for her work, including Best of Show, People's Choice Awards and a merit award in international juried competition. Her work can be found in homes across the United States as well as several other countries around the world.